Pearl Print Management

- delivering quality print is just a part of the service, it goes a whole lot deeper than that...
Founded in 2005 by Peter Cooper and Carl Vosper, Pearl Print Management is now widely recognised as one of the leaders in its field – who's mission is 'providing a growing list of companies with comprehensive print and mailing solutions that deliver real benefits in terms of quality, efficiency and economy.
You'll not only have immediate access to the substantial cost savings of our bulk buying, you'll also enjoy the benefits of specialist services from a roster of trusted suppliers and wide-ranging support at every stage of the process – all with the single-minded aim of enhancing the impact and value of your marketing collateral and maximising the return on any campaign you undertake.
We only place our print with efficient, proven, quality driven printers
We can advise on the most suitable paper choices for individual jobs
We source the optimum postal solution whether it's Royal Mail or DSA carriers
We will provide peerless support throughout the duration of each project
In short, the professional partner you need to make print as persuasive, productive and predictably successful as possible.
Simply judge us, by the company we keep…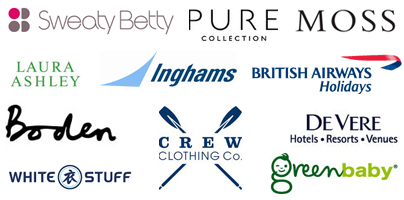 Since Pearl has come on board the quality of print and reliability of delivery of our catalogues has improved immensely. Though our volumes have increased dramatically they have always delivered for us even under the most demanding of schedules but have also been able to propose and implement significant economies without a loss in performance.
Production Manager
We work with several Print Management Companies and it is only right to say that Pearl has raised the bar in terms of its professionalism. Not only do they negotiate low prices they create added value by demanding that the highest levels of quality are adhered to from printing to binding to delivery. This eye for detail makes them stand out.
Procurement Officer